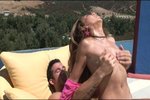 The asian babe wants to have sexual intercourse with the horny guy...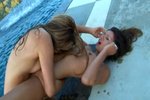 At the pool are two girls forth about each other and explore their nude bodies with their tongues...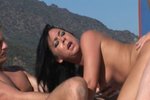 Two horny guys are making SEX with the brunette at the pool! Doggystyle and other oral activities are recommend...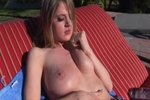 Anita Blue kneads her big boobs in the sun besides the pool...
Under the waterfall, the blonde beauty wears a red bikini and is ready for a sexy shower...Wanna see my tits?